Apakah COVID-19 Dan Langkah-Langkah Pencegahan
past
Panel:
Datin Dr. Sarina Shuib (Pakar Perubatan Kesihatan Awam)
Dr. Rajini Sooryanarayana (Pakar Perubatan Kesihatan Awam)
Webinar ini akan memberi penekanan kepada kepentingan menjaga kebersihan diri semasa wabak Covid-19 ini.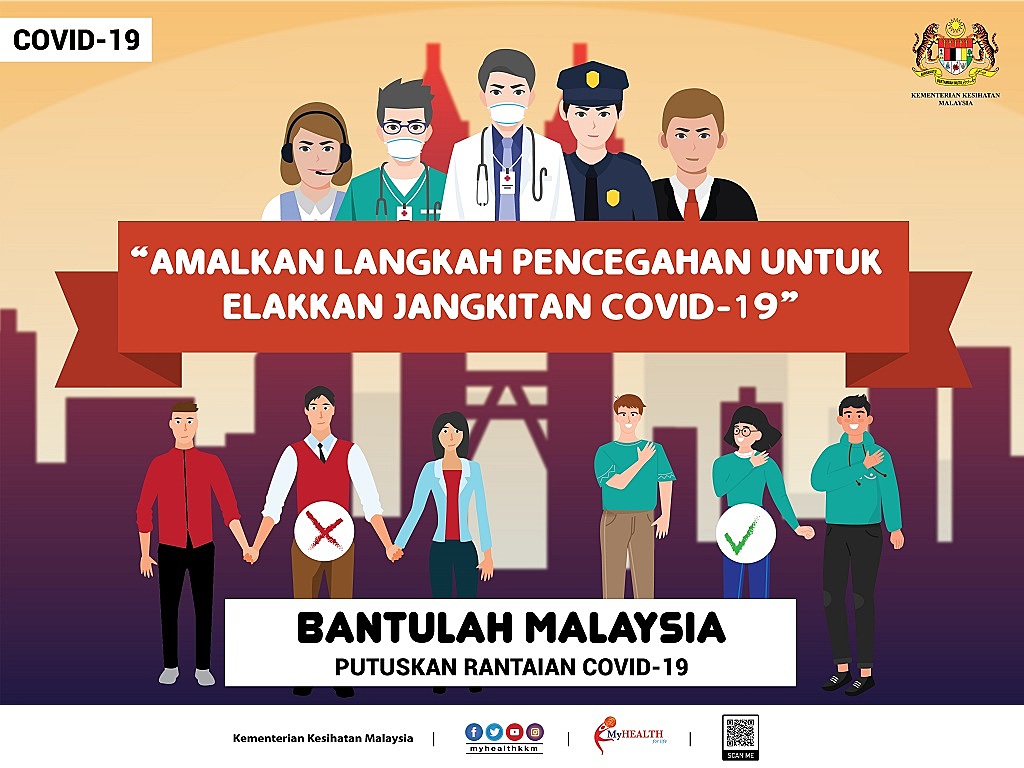 Comments
Gan Y: Adakah membasuhi tangan dengan air sabun lebih berkesan daripada hand sanizer yang dijual di pasaran untuk mencegah wabak COVID-19?
Junnie P: How does covid-19 attack our immune system?
Nurul Ain S: Dr, minum air dengan hirisan lemon berkesan ke sebagai salah satu langkah pencegahan?
Nadia B: adakah pengambilan vitamin C akn membantu org yg di jangkiti utk kekal sihat tanpa ada simptom2 seperti selsema dan demam...?
Heid H: So lab test or rapid test better?
Bee Kuan P: Understand that there is no medicine or vaccine for Covid-19 now. When a positive Covid-19 patient is admitted to hospital, what type of treatment is he getting?
Shikin M: pada keadaan ini,perlukah kita simpan barangan ubat ubat seperti panadaol,ubat demam ,ubatan luka dan sebagainye,jika ya apakah peralatan /ubat ubatan yg dicadangkan
Bee Kuan P: Can pets get Covid-19?
Junnie P: how long will the MCO be extended? When is the best time stock up?
Nadia B: Perlukan saya membasuh baju dan mandi sebaik saja balik dari membeli brg2 keperluan di luar..?
Shikin M: saya mendapat ada yang memakai sarung tangan ketika membeli barangan keperluan , adakah ini selamat ?
Bee Kuan P: Can someone get Covid-19 from packaged foods or animal products fro areas where peopled are infected?
TEH K: I saw Health DG said about the Rapid Test yesterday, can explain how it's different with the swab test carry out by the hospital?
TEH K: Hi doctor
Heid H: Helping the country
Heid H: Hello Tks for u effort
*Limited number of users are allowed to comment for each webinar session
Please click on the
link
to give your feedback.