Apakah COVID-19 Dan Langkah-Langkah Pencegahan
past
Panel:
Dr. Siti Khadijah bt. Ahmad Tajuddin (Pakar Perubatan Kesihatan Awam)
Dr. Aizunize bt. Abdullah (Pakar Perubatan Kesihatan Awam)
Webinar ini akan membicarakan tentang "social distancing" yang perlu diberi penekanan semasa wabak Covid-19.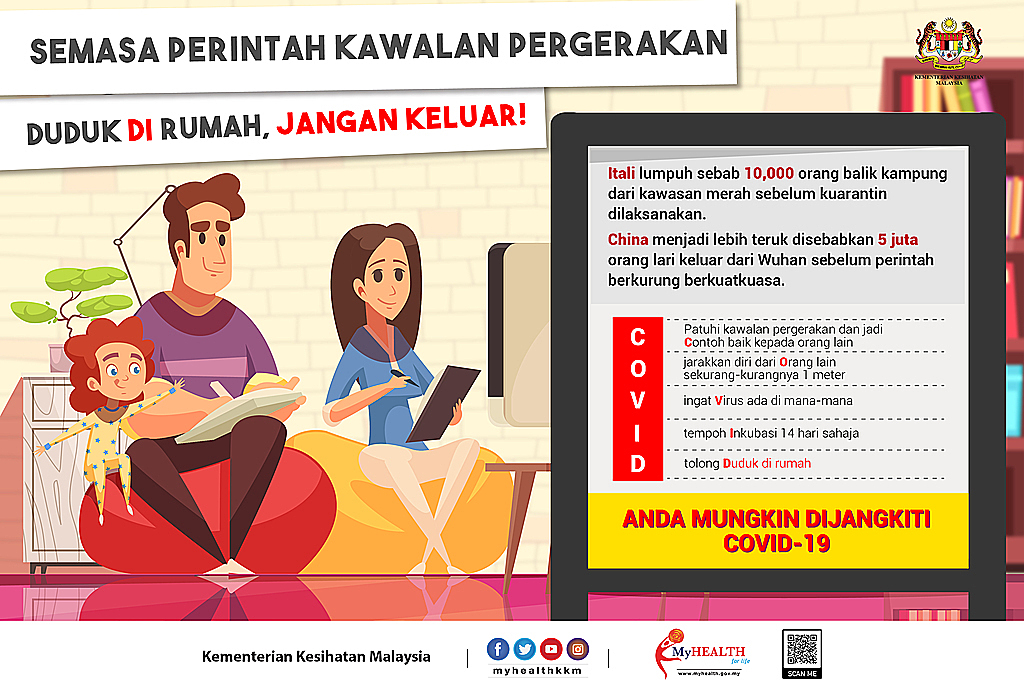 Comments
Charles C: Is there any benefit of wearing a mask if I have no symptoms?
Bee Kuan P: Looking at the spike of Covid-19 cases lately, and data published in other countries, as healthcare experts, do you think this pandemic will prolong till end of the year?
Junnie P: Can you spread covid 19 without developing any symptoms at all?
Charles C: Does Vitamin C help?
Bee Kuan P: It is rather expensive to do a Covid-19 lab test with any private lab. My colleagues seems to develop some early symptoms of Covid-19 and the office building that I worked at has 1 confirmed positive case. Can I do it at any public hospital and what is the results turnaround time?
Gan Y: Good day doctor, is there any food or consumption recommendation to prevent infection of COVID-19 virus?
Bee Kuan P: To stay healthy, I have been going out for 1-2 hours exercise early morning within the compound of without wearing a mask since it is extremely difficult to get even 1 piece now and the in-house gym is closed. Should I continue doing so in order to keep fit?
Joey C: If I suspect myself of having the virus, how early can I go to the hospital to get checked? For example if I only have fatigue and some coughing, or do I need to wait until I get more severe symptoms?
Shikin M: Salam dr.adakah perlu pakaian yg dipakai selepas keluar barangan perlu segera dibasuh sebelum membuat kerja kerja dirumah.
Terry N: Do you think the NCO will extend past April 1st?
Bee Kuan P: My elderly family member has not been feeling well and I am very worried about her. Should I travel back to my home town to take care of her since no one else can do it now?
Nurul Ain S: mask is very difficult to get at the moment. Any DIY cloth mask can do? or need clinical mask?
Chevy B: Can do exercise
Chevy B: How long have to stay home?
TEH K: Do we need to wear mask when go out for grocery?
TEH K: 💪🏻💪🏻💪🏻
*Limited number of users are allowed to comment for each webinar session
Please click on the
link
to give your feedback.